Droids On Roids ranked in Top 5 Rising Stars in Deloitte Technology Fast 50 Central Europe Awards!
The Deloitte Technology Fast 50 in Central Europe is a programme that recognizes and profiles fast growing technology companies in the region containing 13 countries.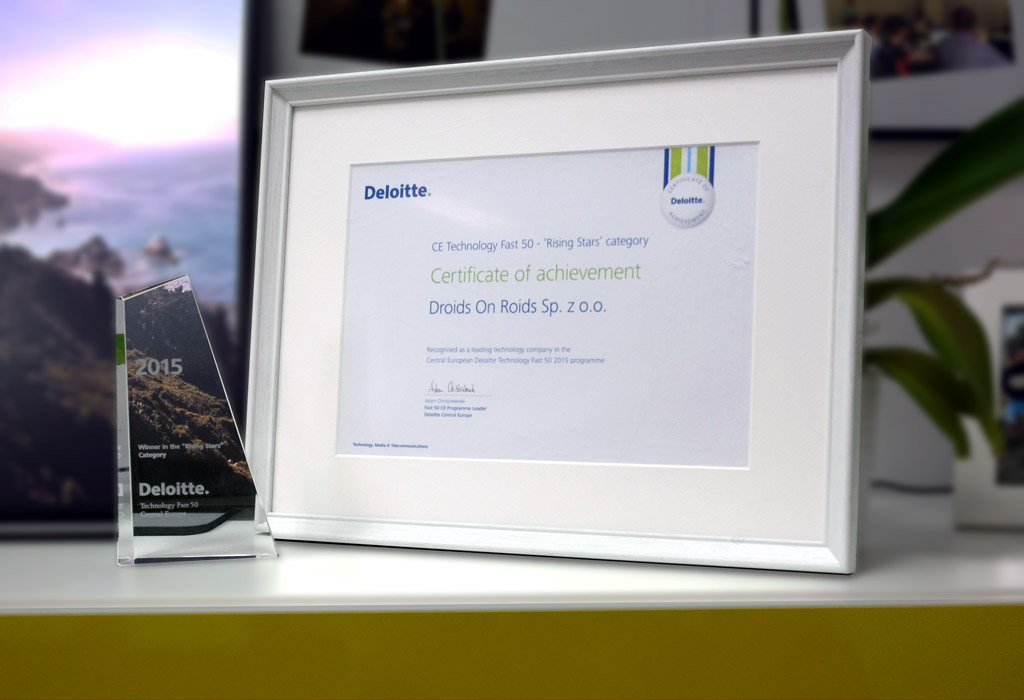 The Rising Star awards is a special category which recognize high-growth companies who are too young to be listed in the Technology Fast 50 but have recorded spectacular growth rate over the last four years. Thanks to efforts of our outstanding team Droids On Roids was listed on the fourth place of the fastest growing, young tech companies in this prestigious competition.
I cannot be prouder of the team. Our growth has always been a natural result of our efforts and ambitions to become damn good partner for start-ups we work with. It's just the beginning!


Tomasz Muter – co-founder
We believe the key factor that has led to the success of Droids On Roids is our team made up of talented people who are passionate about mobile technologies. By building an outstanding people-centred culture through self directed development, we are able to drive and inspire each other to build great products. Our company's growth and success is a result of the efforts of each and every team member.

Wojciech Szwajkiewicz – CEO, co-founder
We assure you: this rising star is going to light up the sky in 2016!
About the author
Build a mobile app with experts with 12 years of experience
Our experts help with the whole process from idea to app release